This year's birthday was kinda interesting because, at first, I thought that I was going to have to work the evenings of my birthday week. Thus, I scheduled dinner with my family on the "off day" and then my originally planned Friday dinner with friends was then cancelled with a date to be confirmed.
However, I received news from the agency that they no longer needed me to do the part time work so it was back to original plans as far as I was concerned. In other words, actual birthday with family and the next day dinner with friends. However, when I announced this in the group chat with my friends, one of my besties had scheduled dinner with her colleagues, citing that I had cancelled so she went ahead to confirm with her colleagues. Now, I became angry as this wasn't the first time that she has cancelled meetings with us or had trouble coordinating her calendar with ours because of similar situations. Moreover, nobody in the group chat responded whether they were ok with the original dates nor were they giving any suggestions on where to eat. Hence, I felt that I was planning my whole birthday again. Which I have been doing so for the past dunno how many years. Anyway, I settled it with her and so my birthday celebrations started about a week early because she treated me to tea at Antoinette, located at Mandarin Gallery.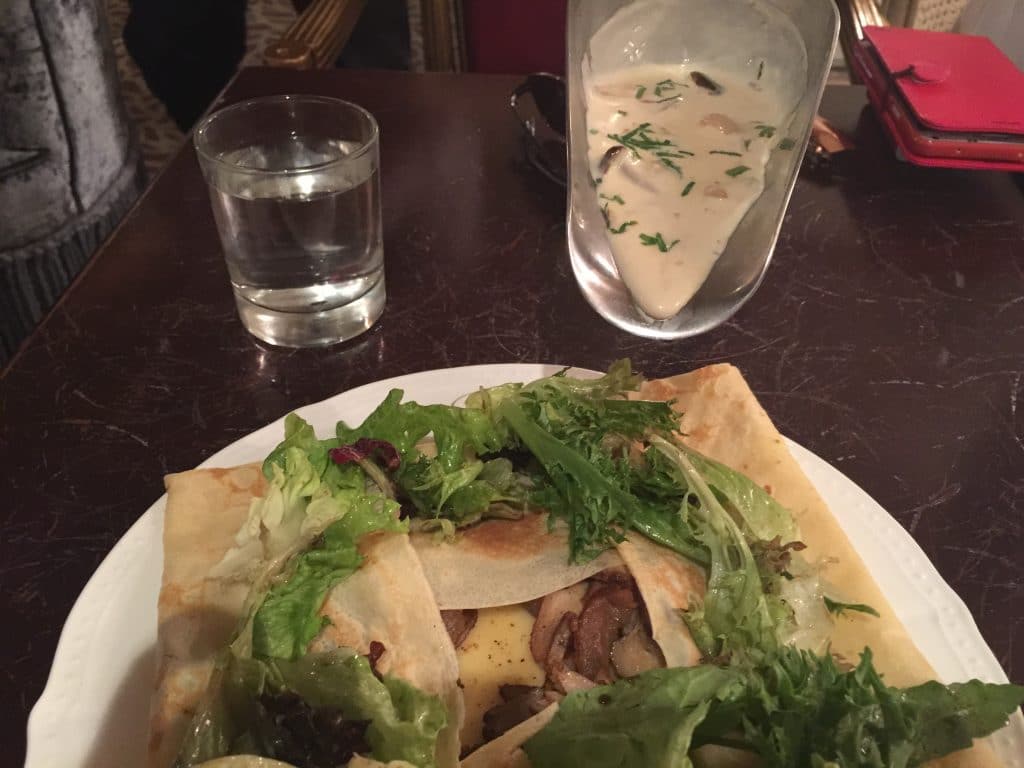 My savoury crepe with roast chicken and mushrooms

Chocolate ice cream ball where they poured flaming Grand Marnier to melt the top layer of chocolate



Above is "The Queen" which was cleverly made to mimic Marie Antoinette in her French aristocratic glory. The 'powder wig' was made from spun caramel, the base from meringue biscuit and inside is ice cream with lychee pieces. Decadent and really great for Instagram!
In terms of creativity, I must say that I really really loved their Terrarium ball. The 'soil' is made from chocolate mousse topped with more chocolate powder, the 'moss' from ground pistachio, the 'mushroom' is a meringue biscuit while the lady bug and butterfly were made from white chocolate, the plants are sprigs of dill which can be eaten too. Really impressed.
I found it quite amusing at the coincidence that my friend ended up giving me a pot of Basil seeds as a present! This was the first present that I received and the day before my birthday, I gave my first present to myself by ordering The Wellness Insider name cards and buying the domains.
Actual Day
My birthday started off really quite uneventfully thanks to a friend who scheduled a business meeting on that day despite me insisting that I DO NOT want to work on my birthday. Needless to say, it fell on deaf ears. So I made him buy me lunch.

We tried out FIVE (at Collyer Quay) food offerings and the above is their Foie Gras Wanton noodles. I was a tad disappointed because the foie gras flavour wasn't there. It tasted more like normal pork liver that was ground with minced pork. Will stick to their usual prawn and pork wantons.

Their weekday set lunches allow you to top up S$2 for their sample dim sum platter where there's a Chilli Crab fried bun, a har kao and spring roll.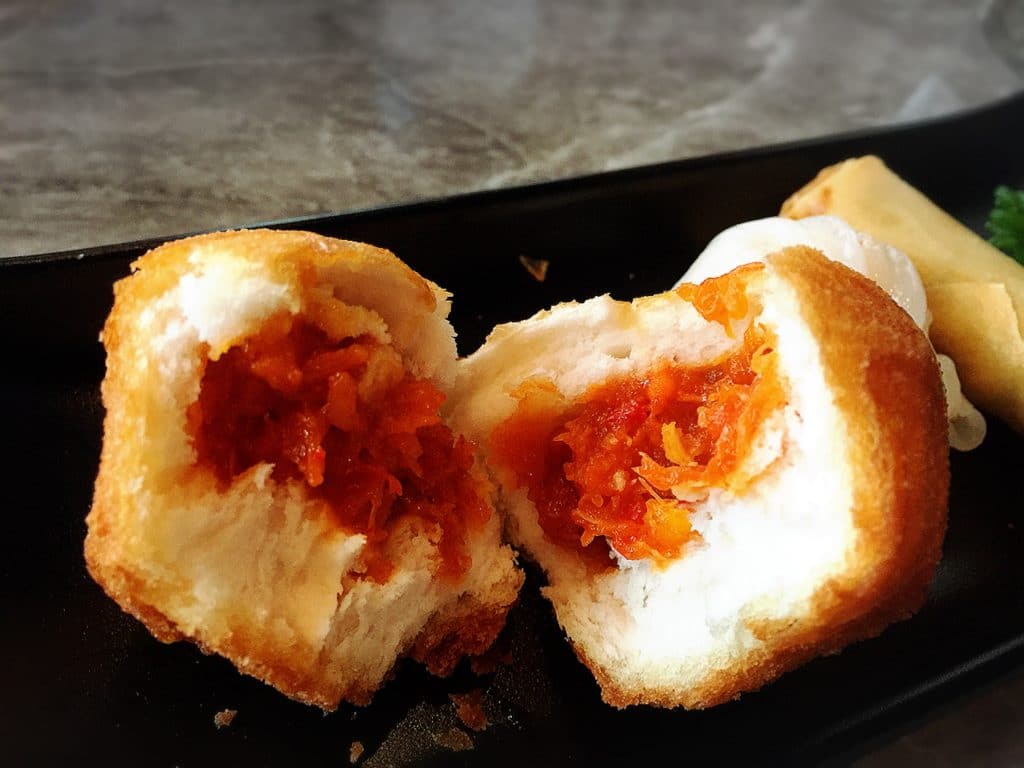 The Chilli Crab bun is good! Would've been amazing if the filling was a little saucier but this is still yummy and puts the other dim sum to shame because the rest just tastes like normal dim sum fare.

Did someone say lava buns? Their lava buns are a little different in that they tried to make it a bit like a Hong Kong  bo lo bun so there's a crusty top and the bottom is a bit stiff/hard. I wasn't wowed by it although my friend went for seconds. This is quite telling considering that I'm the sort who can eat a basket of lava buns all by myself.
After lunch, my second present to myself was a long deserved foot and shoulder massage. Then came a bit of shopping where I subsequently bought presents three and four:

Salvation for my hair in the form of hair conditioner and masks. Bought it at SEPHORA where I received birthday blusher from them as well as 50% more points off this purchase!
Chanced upon Henri Charpentier's pop up store at Orchard Central and was surprised at their very affordable options of Matcha Swiss Roll (S$3.90) and Fomage cheesecake (S$2).
Time really seemed to fly by and soon, I had to go home to spend some time with the family. My request for dinner? Collagen hot pot!
Look at my dog eyeing my cake! LOL. Despite me telling everyone that I do NOT want a chocolate cake, my brother went ahead to get me this one from The Ugly Cake Shop simply because it's called "Melissa". Needless to say, I ate a very small slice.
The day after
By now, I reckon that the silence from my friends (plus I left the chat group) meant that there were no plans for celebrations. Ran some errands with my father in the afternoon before going home and taking a nap. My other bestie came to my place with her children because her story was that Al wanted to give me a present when he found out that it was my birthday. Cute, right?
But I smelt a fish. My bestie has been over to my place so often over the past 16 years that we've known each other that my parents would never be paiseh about eating dinner in front of her. So…when they took out only the roast duck that my dad bought earlier that afternoon and I didn't see any pots or dishes in the kitchen…I kinda thought that something wasn't quite right.
My spidey-sense was proven right when my friends suddenly came into my place as they had planned a surprise party! They ordered in loads of food – wine (red and a sparkling), pizzas, salads, chicken wings, gnocchi and a Lychee Martini cake from Pine Gardens! I was pleasantly surprised and was so thrown into being a sudden host that I completely forgot to take any photos except of the cake and with the people. Which I reckon is more important, anyways 😉
The Sunday after
I had my THIRD birthday cake! Woohoo…all caked out. This time, thanks to ClearSK for the complimentary cake from Four Leaves bakery. I chose their classic Blackforest cake as I knew others in the family would finish it if I couldn't. Hahaha.
The Monday after
An ex-colleague was on block leave so she came over to my place with three bottles of red wines and we ordered pizza as well as ravioli to go along with. It was really fun to catch up with her since I haven't met her for more than seven months! Needless to say, I was so full and tipsy that after she left, I promptly went to sleep but woke up an hour later.
The Wednesday after
Met up with my Wellness Coach, Su Lee, who just returned from Italy and she bought me chocolates plus a masquerade mask magnet.
It seemed like a very long week of birthday celebrations but what I must say is THANK YOU to everyone. I'm so grateful and feeling very loved. Yes, I'm going through a lot of crap right now but this just helps ease everything a little.