A new beauty site called BeautyKeeper has been launched and their unique proposition is that they bring in Taiwan beauty products and thanks to Sample Store, I received the following goodies:
What I received namely are:
Mdmmd. Water-drop Cream
Mdmmd. Upra Age-Delay Revive Toner (S$40)
Phytopia SlimWay Synergy (S$41)
Let's start with the reviews of the products! Since weight is such a close topic to my heart, let us start with that.
Phytopia SlimWay Synergy
The theory behind this bottle of organic essential oils (certified and verified by internationally renowned chemical analysis labs) is that it uses aromatherapy to suppress appetite, burn calories while also moisturising your skin while you slim down – ensuring that you do not have stretch marks, saggy skin or wrinkles. Made from a variety of oils such as extra virgin olive, sunflower, primrose, jojoba, grapefruit, juniper berries, sweet fennel, lemon, rosemary, cyprus, geranium and magnolia.
For best results, one has to use this oil 3 times a day – morning, noon and night. Each application is 10 drops to each area concerned, where it should approximately be about 3 times the size of your palm. The manufacturer's suggestion is to give it 'extra strength' at night by applying a single drop on your stomach just before going to bed.
Apparently, results can be seen after 5 days of usage where oil will be excreted during defecation. I've been using it for the past 5 days and…I have yet to see oily poop in the loo. Then again, maybe it's because I haven't been using it faithfully 3 times a day because I tend to apply lotions or oils on my body only after I shower.
What I did like about it is that the oil was very quickly absorbed into the skin and the fragrance was light, mildly citrusy. It did help immediately with the munchies (I'm such a snacker) but I cannot say that it totally suppressed my appetite. However, it is one of Amazon's Top 3 Selling Product…so perhaps others have seen more dramatic results compared to me.
Upra Age-Delay Revive Toner
Firstly…I can't get over the name "Mdmmd."! Er…how do you pronounce it? Regardless, this brand was founded in 2013 and has won an award for their Polypeptide Resilience Lift Snail Bio-cellulose Mask. Thus, their other signature products should be quite effective.
Although I'm not a toner kinda girl, I do appreciate the pre-moisturiser step as I do realise that it does help remove dirt that your cleanser was unable to do so and it preps the skin to absorb your serum and moisturiser. However, toners nowadays are getting fancier and behaving more like a serum, which is evident in Upra Age-Delay Revive Toner. It contains high concentration of an extract from natural ferment (um…does this remind you of another brand of facial essence treatment?) which helps to prevent and slow down the visible signs of aging while helping your skin improve through encouraging its self-repair through cell metabolism.
The texture is a slightly viscous liquid and it did help to soothe my skin, which has been a bit irritated thanks to the erratic weather. Instructions read that you can either use a cotton pad/ball or simply apply onto your fingers and then to your face. Personally, I prefer cotton but due to the viscosity, the toner does not get absorbed into the cotton quickly. Otherwise, it is quite a good toner.
Water-drop Cream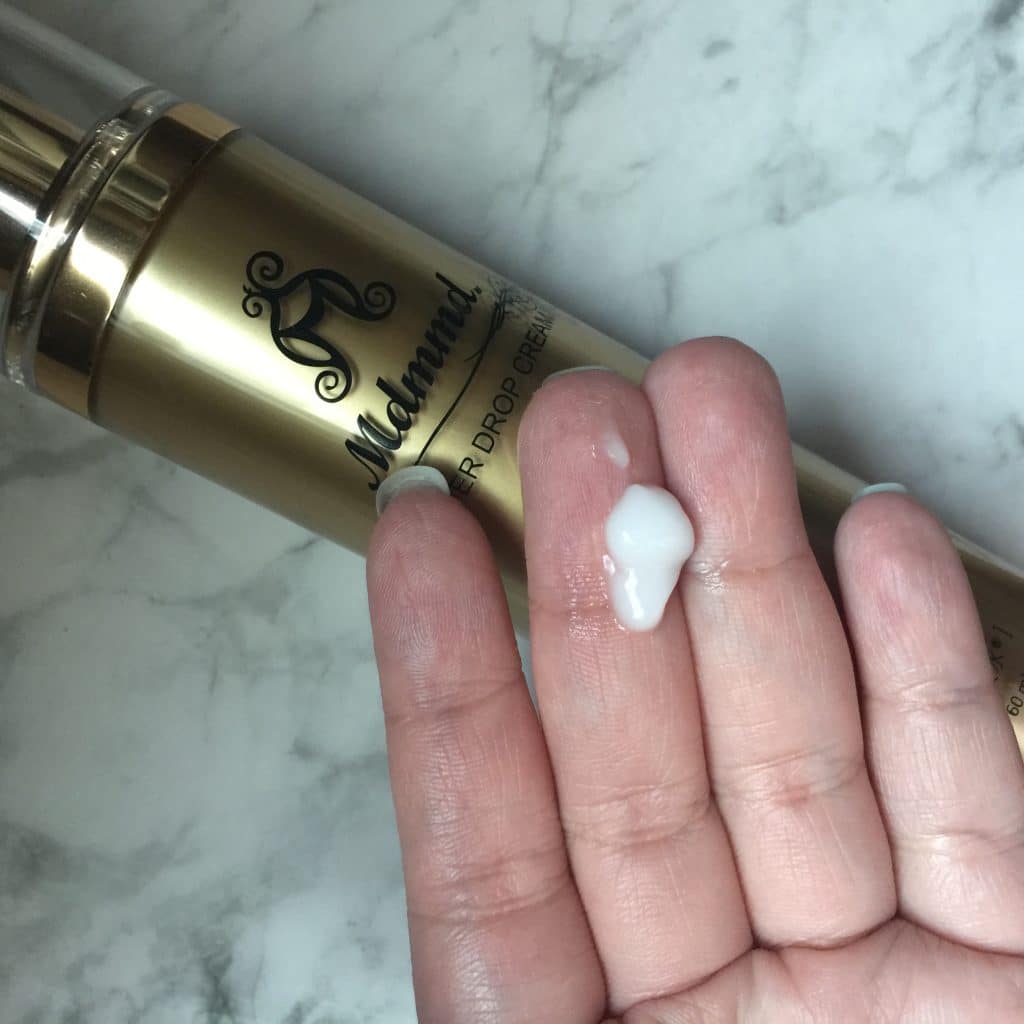 This is good for the busy (or lazy) folks who want to cut back on the usual 3-step beauty regime. The Water-drop cream uses a hydrogel transfer technology which is why it feels like a lotion at first but upon application, it turns into a more liquid form with smaller molecules that are quickly absorbed by the skin. It combines your toner, serum and moisturiser all into 1 efficient product. All you need to do is slap on some sunblock after this and you're good to go.
I must say that I am quite impressed with the absorption rate. It's very light since it's water based and it helped to control a little bit of the oil in my T-zone. Furthermore, it soothed my irritated dry cheeks unlike my previous moisturiser where my skin stung a little when I slapped on the cream. It's 100% oil free and water-based, meaning that it is definitely suitable for us living in the tropics!
If you're interested in any of the products mentioned, or if you already are a fan of Taiwan beauty products but can only get it through friends/holiday trips, or you'd like to discover more beauty secrets from Taiwan, do visit www.beauty-keeper.com.