Come join me in this basic kombucha workshop where I will teach you how to make this fermented tea as well as educate you about nutrition and the benefits of probiotics. Your first batch will just be in time for Chinese New Year, where you can serve up some healthier options to your relatives and friends. Seats are limited, so do book yours today!
What is Kombucha?
It is a variety of fermented tea that is produced using a "Symbiotic Colony Of Bacteria and Yeast" (SCOBY). During the fermentation process, enzymes, amino acids, organic acids (sometimes ethanol even), B vitamins, vitamin C and probiotics are produced. Thus, it is often consumed to help with general health by keeping a healthy gut.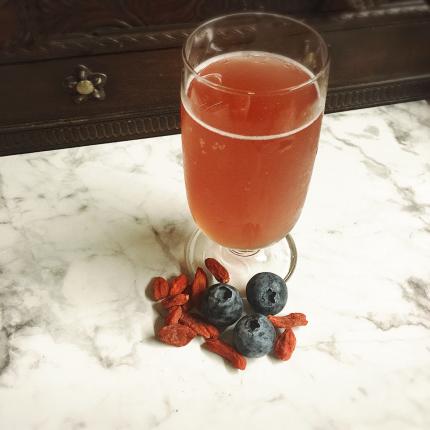 What will you learn during this kombucha workshop?
You'll learn the basics of how to make kombucha, what to do and what NOT to do when brewing your kombucha. You will also get to taste a few various 'flavours' of kombucha.
What will you bring home?
Starter kit including your own SCOBY
Recipe guide to kick off your kombucha experiments
Due to space (and scoby breeding) constraints, we only have 5 available seats for this workshop.
Dates: Sat, 20 Jan & 3 Feb 2018
Time: 2.30-4.30pm
Venue: Given upon registration
Cost: S$45 per person (includes materials)
To register, please click here.
---