Over the National Day long weekend, my friends and I went to Ho Chi Minh City for a short getaway. We planned months ahead, which was why we managed to get relatively cheaper air tickets but it was already a bit high considering that it was peak period.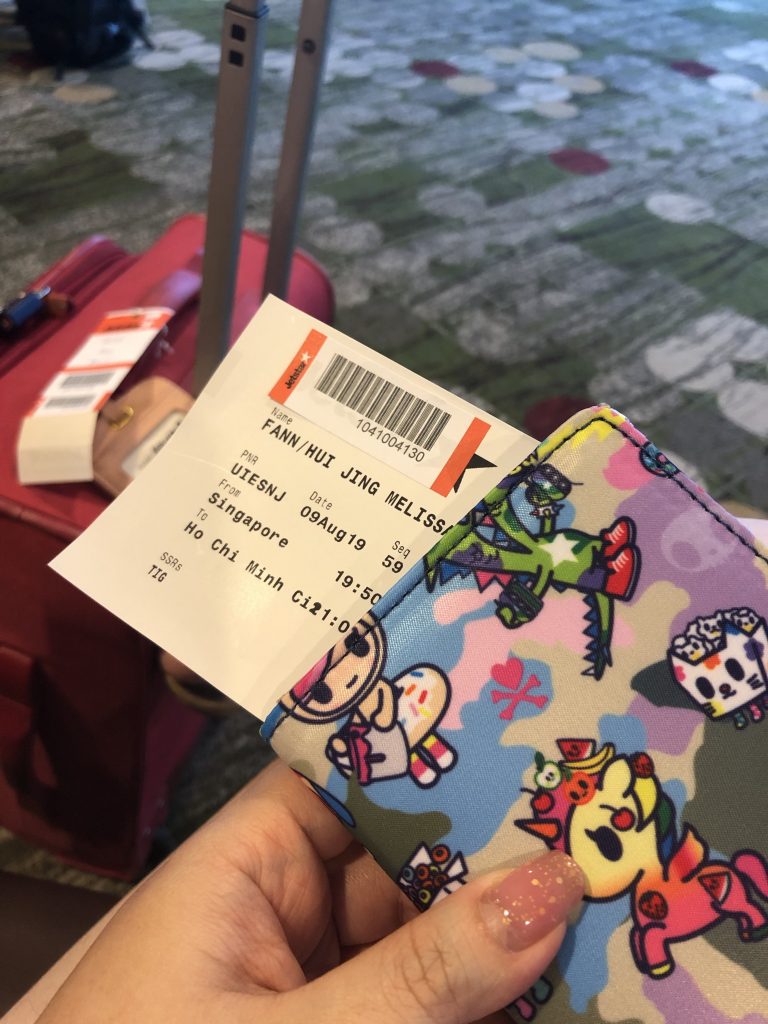 It's not my first time to Vietnam (previous trip was to Hanoi with my mum) but first time in Ho Chi Minh City. For one of my friends, it was his second time so we let him plan all of our eating spots and we did quite a bit of cafe hopping too (that's what you get for hanging out with coffee drinkers).
I'll leave the reviews of the eating spots to my food blog inchefmode.blogspot.com while I focus on tips as well as tourist spots to visit in this post.
General travel tips in HCMC
Use the Grab app
It is safer to use the Grab app to book a taxi or scooter from Point A to B. Just note to use cash for payment, always check the app to ensure that the driver doesn't cancel on you at the last minute OR just before you enter the vehicle. Be careful in revealing how much cash you have by preparing the exact amount (or close to it) while waiting for the Grab so that you can just pass it to the driver at the end of your trip.
However, it is not advisable to take a Grab to and fro the airport. Instead, go to one of the airport 'limousine' counters at the airport and book one. It should be about 18,000 Dongs from the airport to District 3. On the way back, just get the hotel concierge to book you a car and they usually can get a good rate.
Be brave when crossing the road
Similar to what I've written in my Hanoi post, don't be intimidated by the traffic. Don't stop in the middle of the road nor run. The cars and scooters know how to avoid you while you cross. Just look out for suitable 'openings'. The good thing about HCMC is that they have a lot more traffic junctions compared to Hanoi, so you can also just cross when the green man is lit.
Top tourist spots to visit
Reunification Palace
There's quite a bit of history and background behind this building, which was first the place where the French governor lived. But as you can see from above, the building style isn't European at all due to the rebuilding of it after it was bombed during the Civil War.
Be prepared to spend half a day exploring every single room and bunker. Do note that there are various staircases that lead to different rooms so please explore every nook and cranny.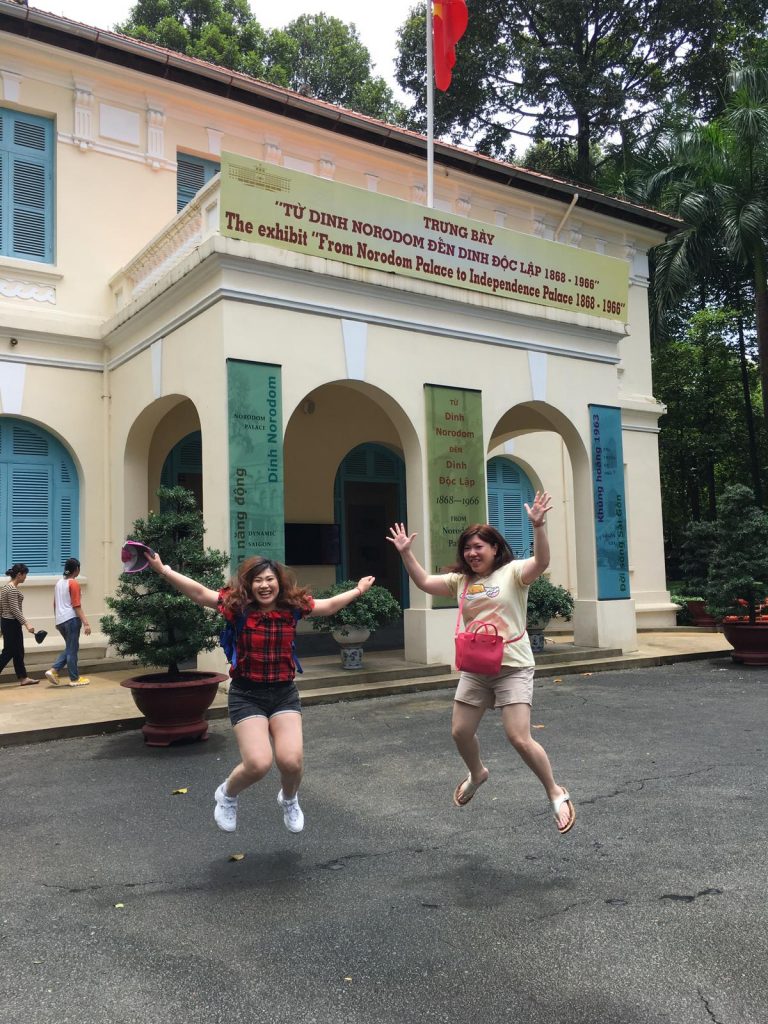 We got the tickets to the exhibition area as well and I recommend that you visit the exhibit first before going to the main palace building as this exhibition will give you a rough historical background of the palace as well as to Vietnam, which would give you a good foundation before visiting other places such as the Cu Chi tunnels and the War Remnants Museum.
Cu Chi Tunnels
If it is your first time to Vietnam, I do think that a trip to the Cu Chi Tunnels is really a good half-day trip to see how the guerrillas operated during the Vietnam War. You can book the tour from your hotel's reception and I would recommend going for the morning session so that you have the afternoon to visit either the Reunification Palace or the War Remnants Museum.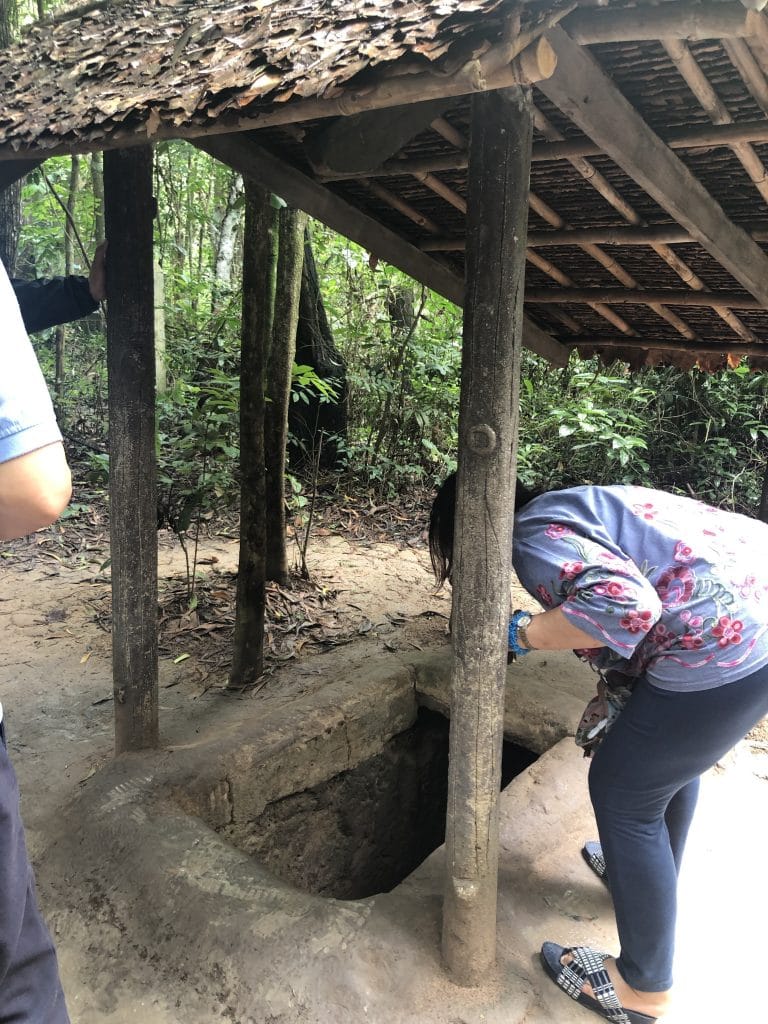 I walked out from this visit thinking that the guerrilla's strategists were really intelligent. They were also very "Jek-ak"…sorry but I can't think of an equivalent Mandarin or English word for that.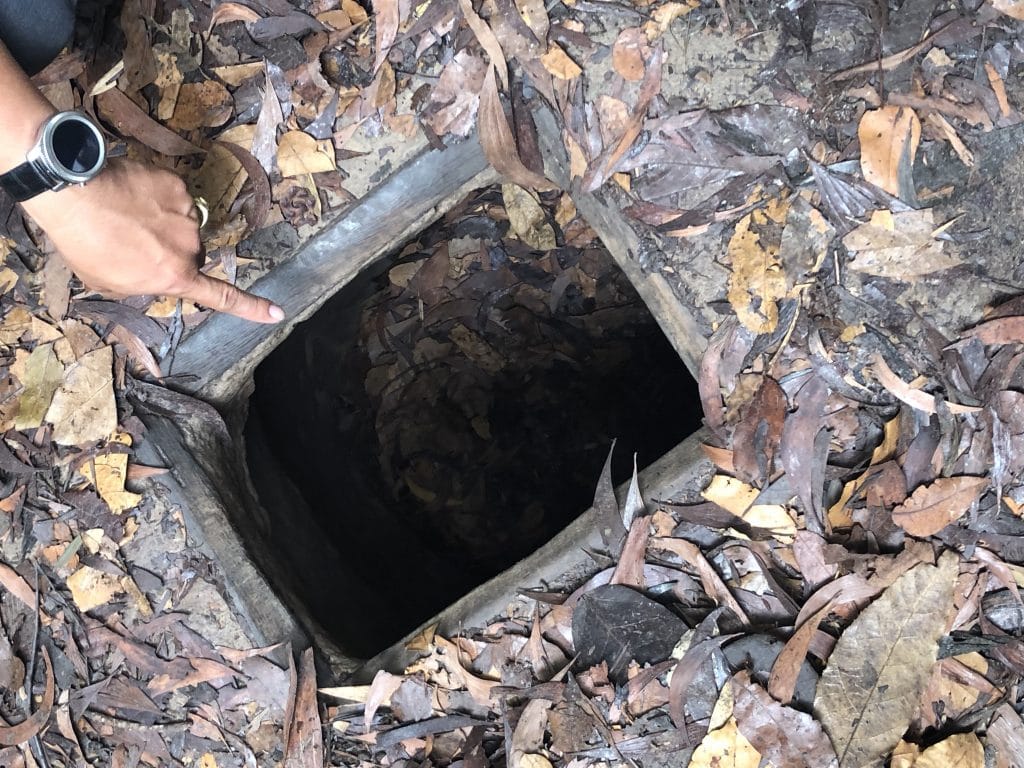 War Remnants Museum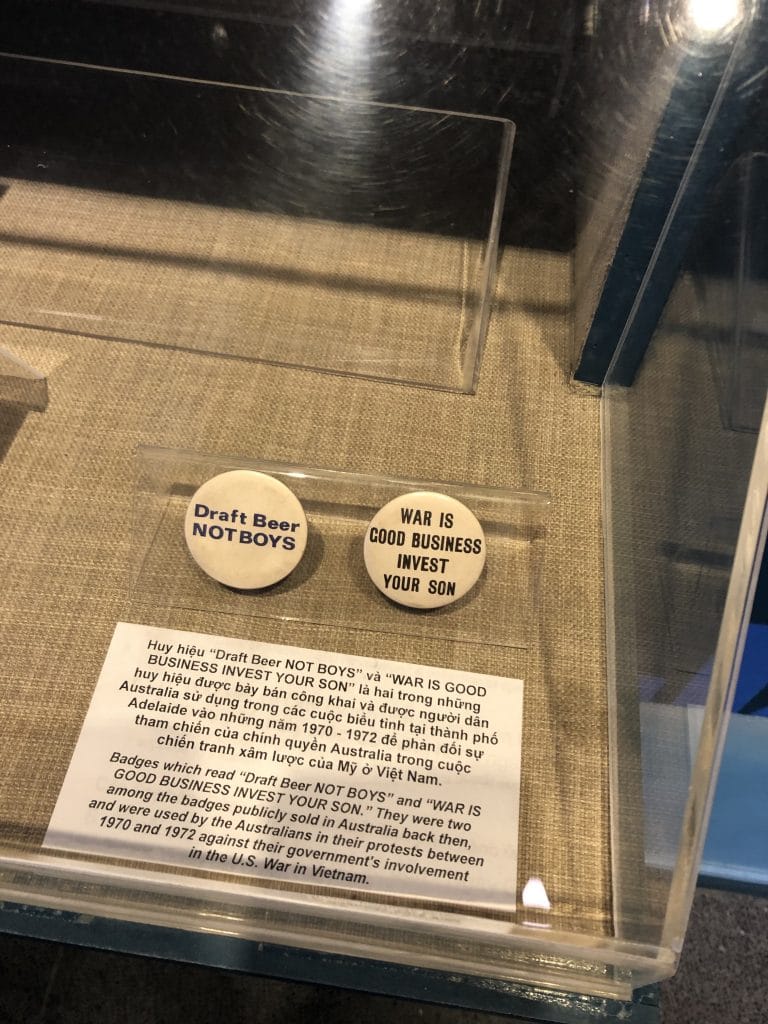 More history! The War Remnants Museum was set up in the name of peace and the prevention of war…but honestly, it is quite political. If you have been to the Atomic Bomb Peace Memorial Park in Hiroshima, you'll understand what I mean. But I think this museum is more blatantly political.
However, having said that, it does send the message that a lot of lives are lost whenever there is a war – so we should try to prevent such a thing from happening again.
Ben Thanh Market
This place is a bit of a tourist trap but it is the oldest market that was set up by the French colonists for trade. You can get your coffee, macadamia nuts, lacquer ware and other goods there. Do walk around and ask about their prices so that you can get a better idea of which store has better quality and prices. Also, you can get better bargains if you buy similar items as a group.
Alrighty, that's all I have in terms of tourist spots…I've got recommendations /reviews for eating spots but as I mentioned at the start, I'll be posting them on my food blog instead so do watch out for those!