With Lunar New Year in Feb, I really didn't have any brainpower to plan an activity for the month. But…perhaps I have found something for March?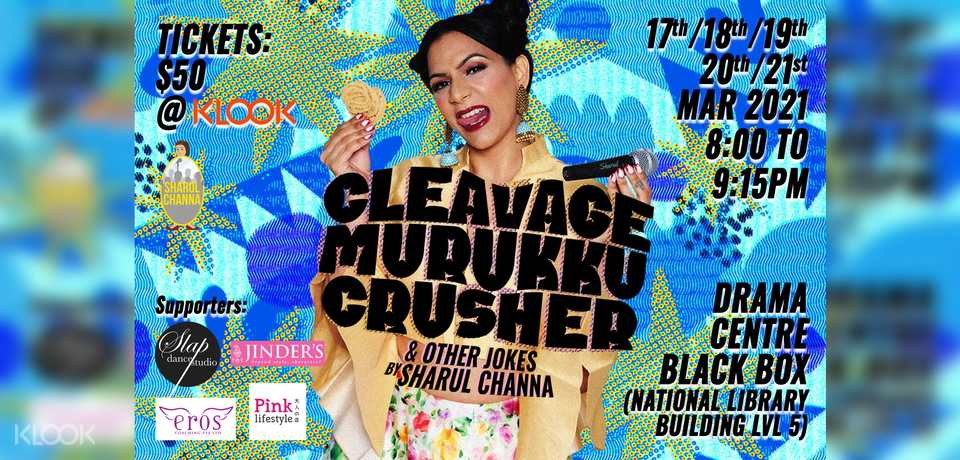 Singapore's only full-time female standup comedian, Sharul Channa, will be doing a show in March at the Drama Centre Black Box entitled "Cleavage Murukku Crusher and Other Jokes". Curious to find out the story behind the title? Well…she's not going to reveal it until the show itself!
I've been to her ad hoc standup comedies when she was still doing her rounds at amateur nights and she's quite funny. I was even picked on by her once…and I'm never going to sit in front during a comedy night again.
For more details on her show and to book, do visit the ticketing site here.