Last Sunday, a friend and I attended Sample Store's first Beauty Show, with title sponsor Beauty Keeper, at Carnivore Brazilian Churrascaria at The Shoppes at Marina Bay Sands. We bloggers were treated to a lunch from 11.45am till 1.30pm but I didn't take any photos of it because I had initially thought that it was a buffet and it's really not a good showcase of Carnivore's full selection of barbecued meats. Needless to say, it wasn't enough food and I was hungry at 1pm.

First up, I must say that I'm quite impressed with the 3D detailing on the stage's backdrop. Unfortunately, a few of the stars kept dropping and the staff was busy trying to stick it back up with double sided tape. For this…I felt like telling them that they needed to use super glue. Even blu-tack doesn't work.

We finished our lunch pretty early and there was a lot of time between then and the start of the show and we were encouraged to walk around and look at the various brands on showcase.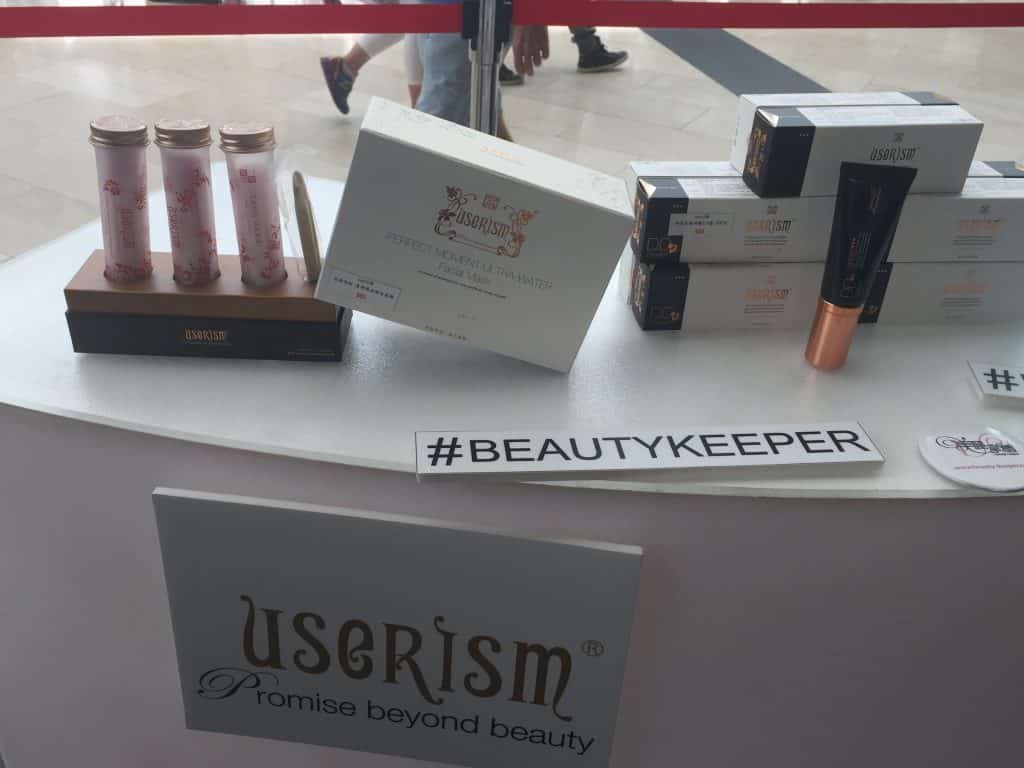 See that black tube on the right above? That's DD cream and if you're wondering what the heck a DD cream is, you're not alone. This was the first time I had ever heard of DD cream. So you guys know that there's BB (blemish balm) cream and CC (colour correction) cream so DD is the next generation and it stands for "Dynamic Do-all" and is a combination of what the BB and CC creams do.
If this Photopia looks familiar to you, it's because I have tried out their Slim Way aromatherapy oil and you can read the review here. Do remember that the title sponsor is Beauty Keeper, which is why the products are all from Taiwan and showcased here.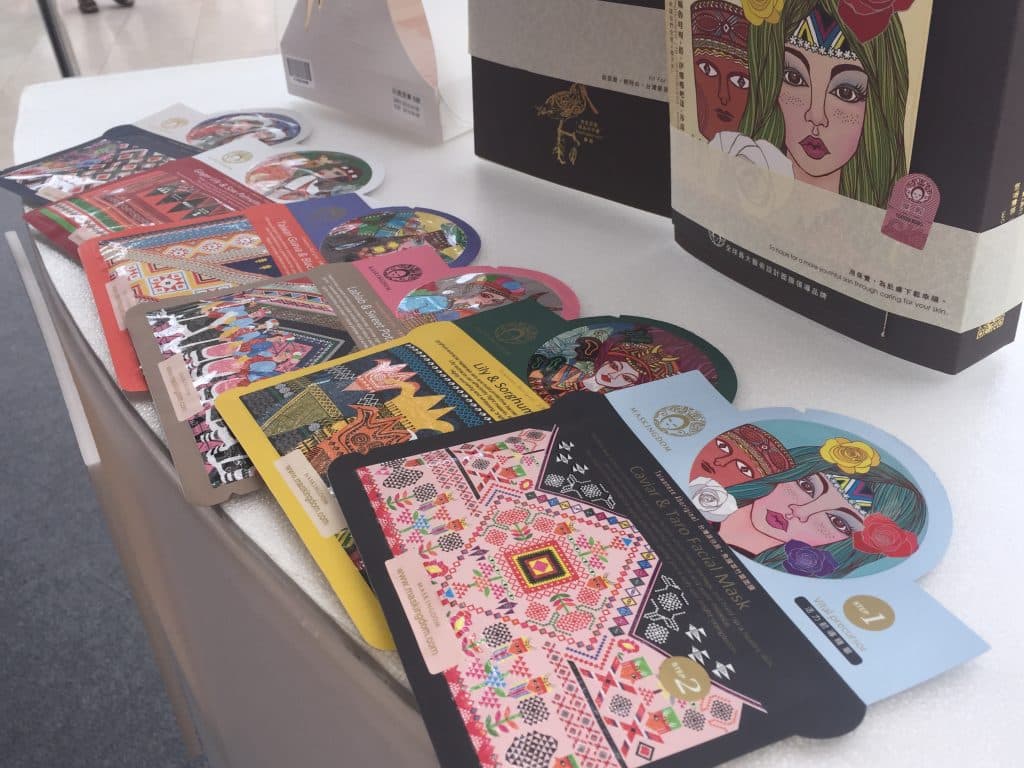 I was super intrigued by these face masks and I later learnt that this brand, Masktopia, makes their face masks with Taiwanese aboriginal ingredients. Thus, they're all natural and features unique Asian ingredients such as yam!
Rosy Pink Moisture Dew works exactly like Benefit's Blush Tint. 'Nuff said. It was also my first time hearing that women would use this in their nether regions. Really?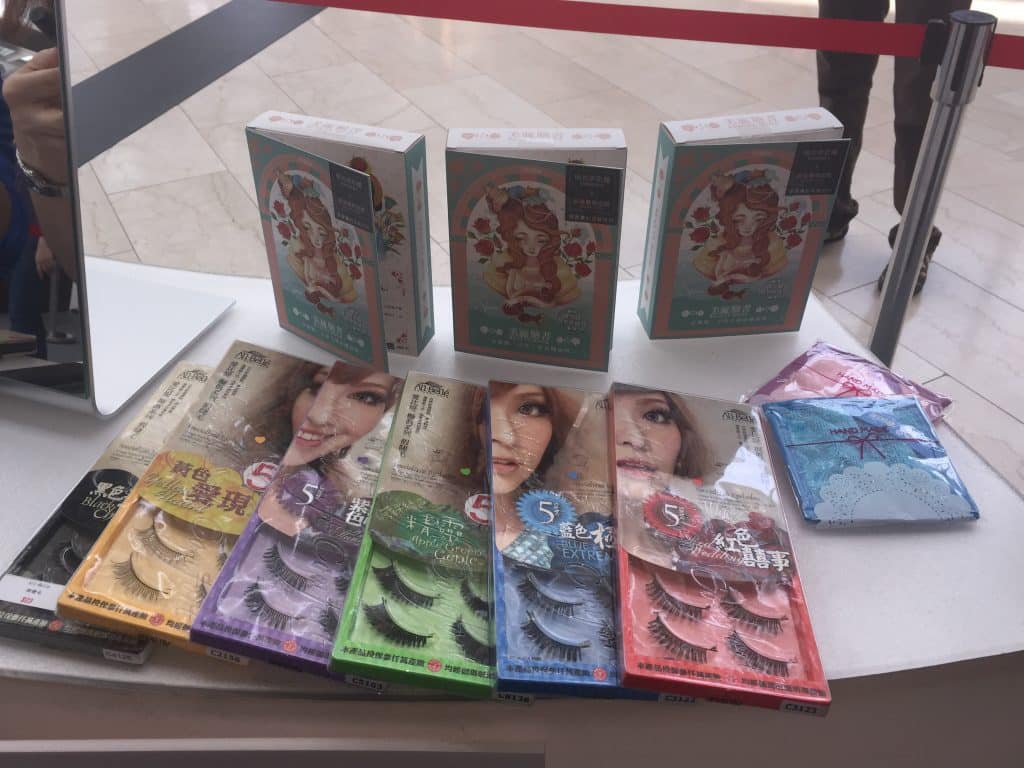 Anyway, the show finally started at about 1.30pm where Hossan Leong was the emcee (thank god for Hossan's humour!) and it kicked off with an introduction of the Grand Finalists of SING!China Season 2 Singapore Selections. Congratulations to Marcus who won and is confirmed to compete in China while 1 other person will soon be chosen to represent Singapore alongside Marcus.
Well, the main highlight of the Beauty Show has to be demonstrations of the various products and 3 of the finalists were the 'models' chosen. Above is the video of make up artist Candy Tiong at work on showing how to do a facial massage in order to ensure supple skin and to aid the body's detoxification. Looks like it was really relaxing judging by his expression 😉
There was also a make up demonstration on one of the female finalists to show how to do a natural day look and then transform that into night. It wasn't something that I didn't already know and I think it's pretty basic but I guess it was a good chance to showcase the DD cream (Candy even used it on the male finalist!) and how it brightens the face effortlessly.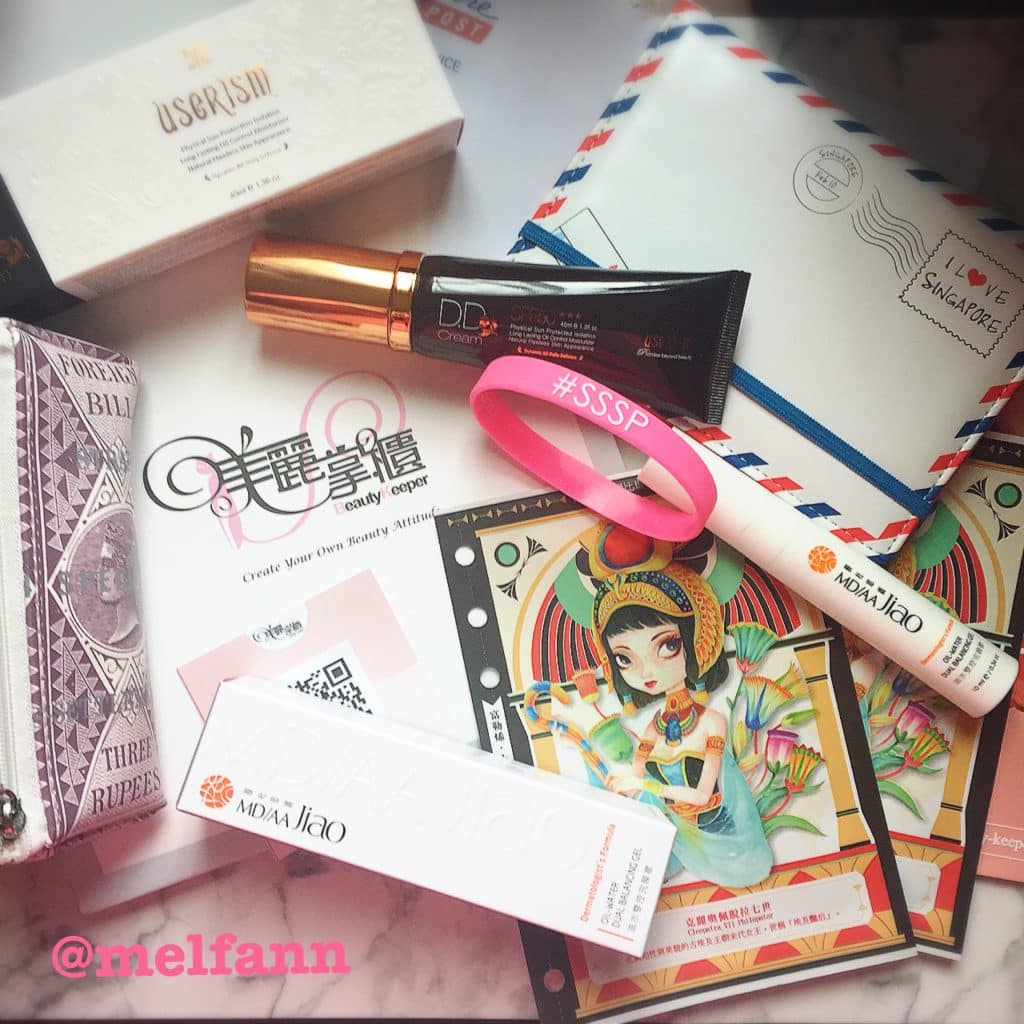 Each of us received a goodie bag filled with loads of products from Beauty Keeper (yay!) and I can't wait to try them all. I'll definitely be reviewing the individual products and will update you guys soon.
If you're interested to try out new Taiwanese beauty products not sold in stores, I highly recommended heading over to http://beauty-keeper.com/ and get these affordable items sent to your doorstep!