I got to know Jasmin during an event and we kinda hit it off so when she approached me to do a nail sponsorship for my activewear fashion show during the Wellness Day Out, I was naturally excited and agreeable since I too got to be pampered with complimentary mani pedi too! Jasmin had recently taken over Tokyo Nail Lounge, a boutique nail salon that was established 5 years ago by a nail artist named Aika Hattori from Tokyo.
The cosy interior of Tokyo Nail Lounge
Located in the East, it is definitely quite a convenient place to get your nails done if you're near the Katong area. Moreover, those who are health conscious will love the fact that Tokyo Nail Lounge uses only organic gel (SKJEL Organic Gel System) and spa treatments. This also means that you can do more than just your nails but also get a good soaking which will help with calluses or fungal infections.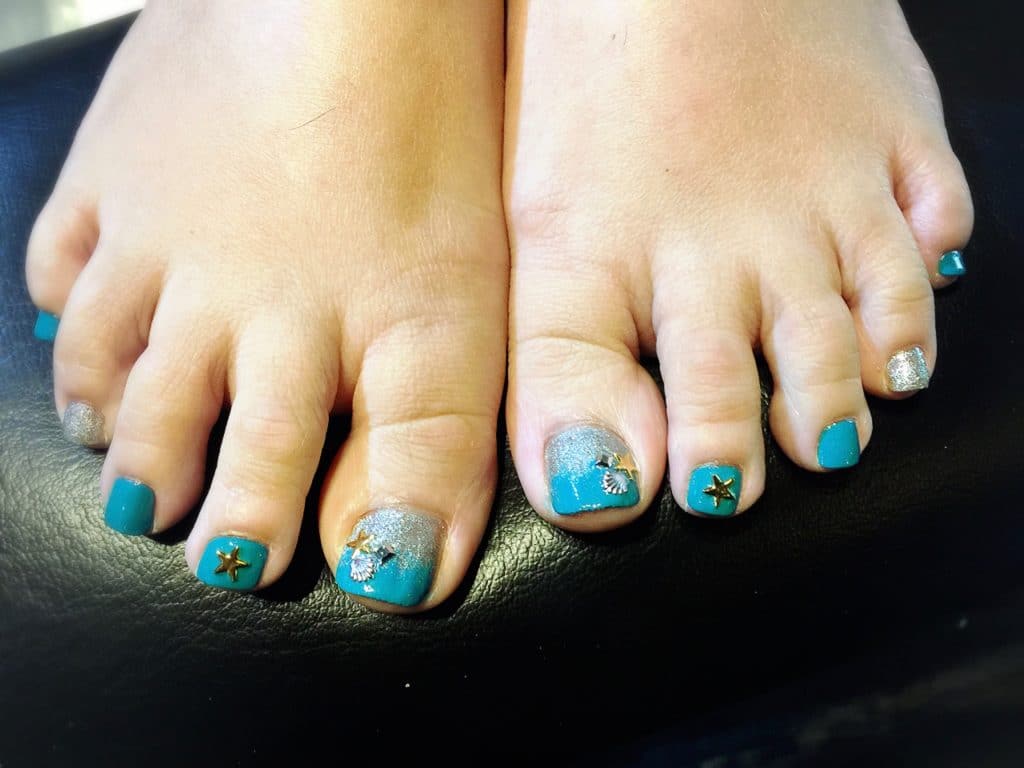 The nailist at Tokyo Nail Lounge is very experienced and when I showed her a photo of a beach themed pedicure, she was able to replicate it to the above! Isn't it so cute? I love the beach and since I've been so busy and unable to go to the beach, I shall bring the beach to me! This wasn't done in gel because honestly, pedicures last ridiculously long using normal nail polish. Don't waste your money on gel unless you really want extensions/bling bling that lasts forever.
Now, if you're wondering what I did for my manicure…tada…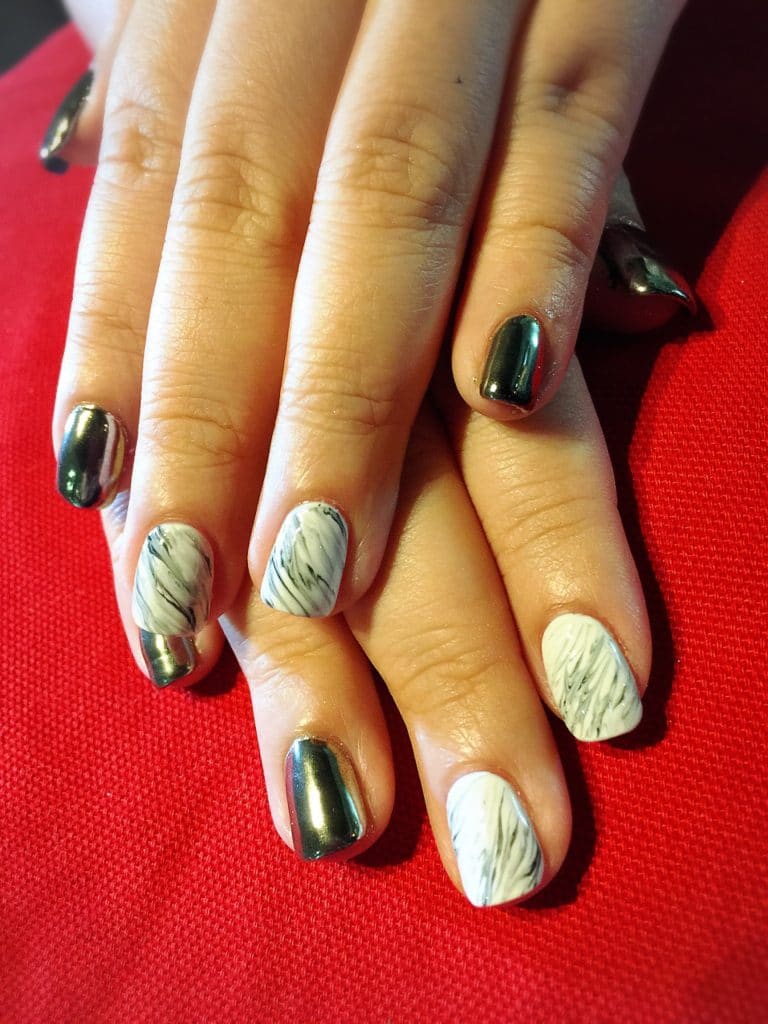 I super love the chrome silver nails! Alternate nails with marble nail art so as to break the shine up a little but yet retain the rock chic look. Brilliant! Love it! I'm so amused by the whole process of chrome nails and the silver powder just flies around like fairy dust…lol…check out the short video below.
Am I happy with my nails? You bet! It's always great to have experienced nailists work on your manicure/pedicure while sipping away at premium tea. The tech savvy folks will like that you're able to make appointments online and once confirmed, you will receive an SMS confirmation with calendar option. No excuse to forget your appointment!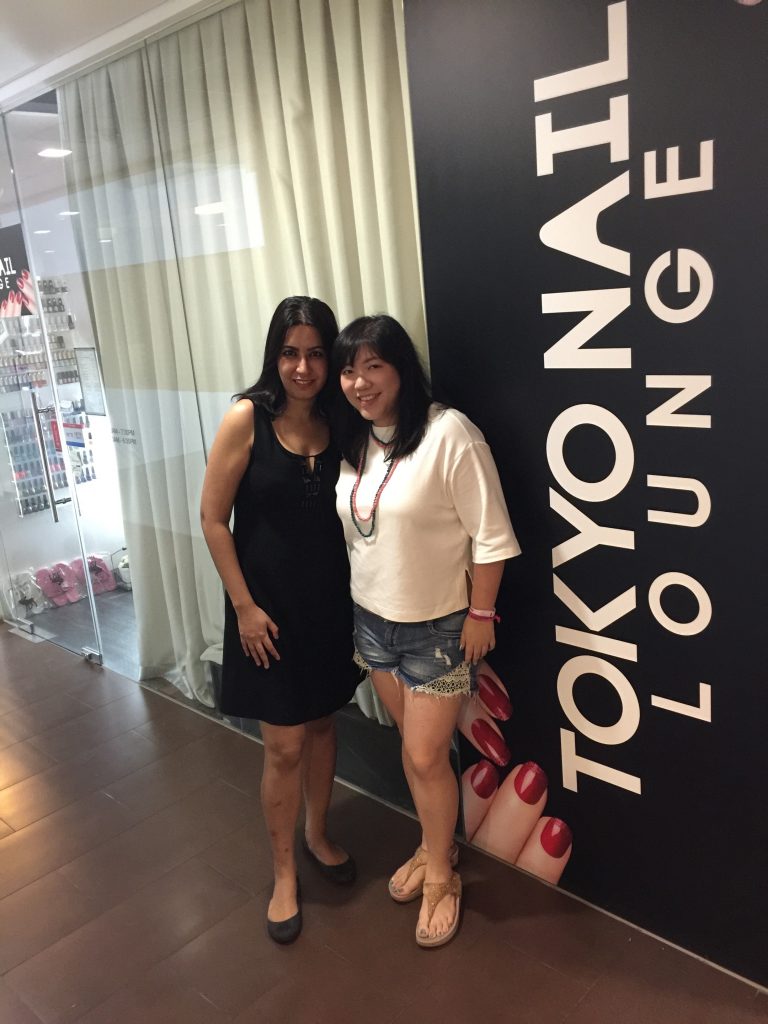 With Jasmin Kohli, current owner of Tokyo Nail Lounge.
Thanks Jasmin for this opportunity! We're also thinking of doing some collaborations in terms of nail workshops. If you're interested to know more OR have ideas on what sort of nail workshops we should do, please drop me an email.
Tokyo Nail Lounge
217 East Coast Road
#02-09 Tides
Singapore 428915
Website: www.tokyonaillounge.com